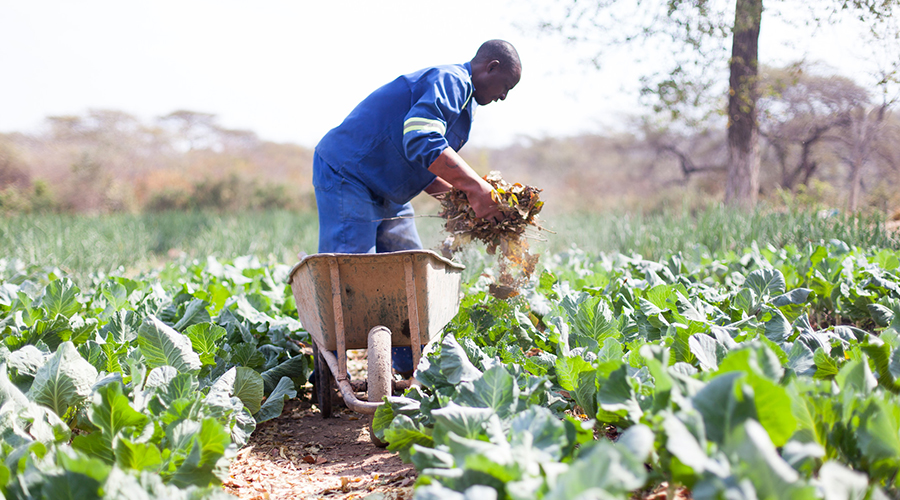 Agriculture Sector Expected to Grow at 5.3% In 2021
As Ghanaians celebrate farmers in recognition of the vital role farmers and fishers play in the economy The Finance Minister, Mr. Ken Ofori Atta has said the Agriculture sector is expected to grow at 5.3 percent in 2021 and maintain the same growth rate in 2022.
He said in the 2022 budget statement that over the medium term, the sector growth is expected to stabilize at 5.5 percent from 2023 to 2025.
According to Mr.Ofori Atta, the sector's growth is expected to be mainly driven by supportive interventions in the Crops and Fishing sub-sectors, boosted by the "Planting for Food & Jobs" Programme.
The Minister said the Agriculture Sector recorded an average growth of 4.9 percent in the first half of 2021 compared with 8.1 percent for the same period in 2020 and the sector grew by 4.3 percent and 5.6 percent in the first and second quarters respectively, compared with 10.2 percent and 5.6 percent in the corresponding quarters of 2020.
"The Forestry and logging subsector recorded the highest average growth performance of 5.8 percent in the first half of 2021, representing a significant increase from the average contraction of 8.1 percent recorded in the corresponding period in 2020. The Crops (including Cocoa) subsector grew by an average of 4.7 percent over the first half of 2021, based on growth performances of 4.9 percent and 4.5 percent in the first and second quarters, respectively. This average growth is a significant slowdown from the 9.5 percent recorded over the same period in 2020. However, the Cocoa subsector performed strongly, with an average growth of 11.2 percent over the first half of 2021, compared to 0.9 percent in the corresponding period of the previous year. Fishing contracted in the first quarter by 3.6 percent but recovered considerably in the second quarter with a growth of 12.7 percent, resulting in average growth of 4.6 percent over the first half of 2021. This, however, represents a slowdown compared with the average of 18.1 percent recorded over the same period in 2020